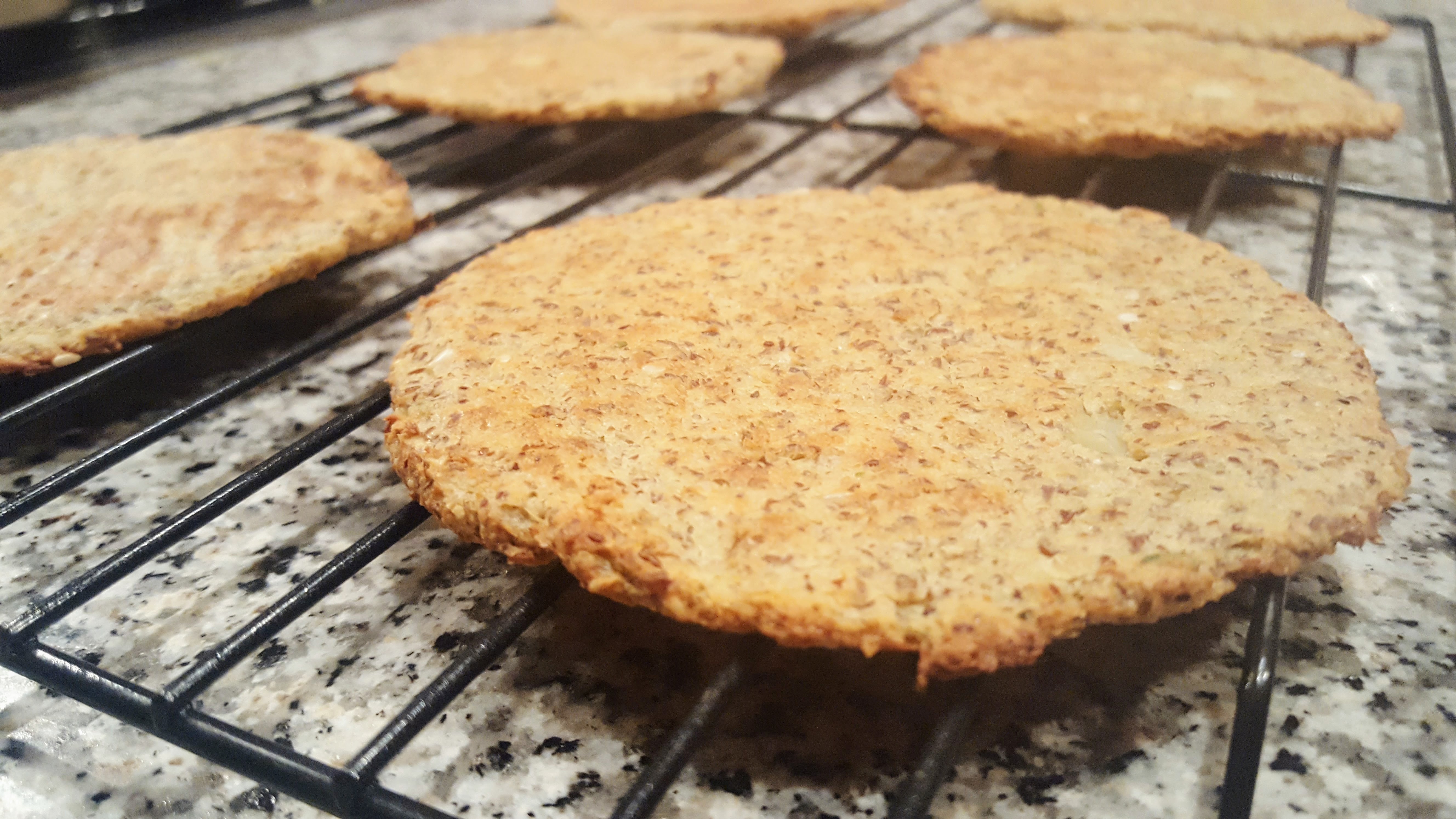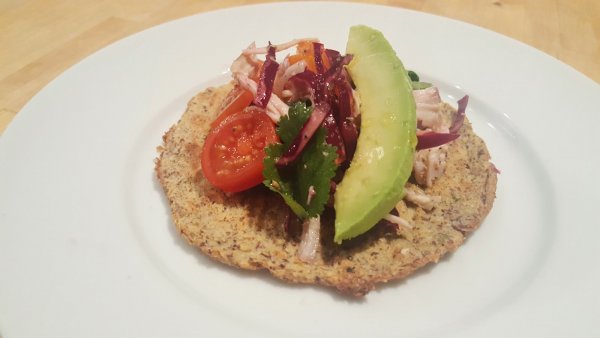 Cauliflower Wraps
If you are looking for a gluten free, low carb, tasty  wrap this is it! You can use this as a wrap for anything you heart desires soft tacos, grill cheese, any filling you want. Use any of your favorite seasonings to make this you own. you can even use some grated Parmigiano Reggiano cheese for another layer of deliciousness.
Ingredients:
1 medium/large size cauliflower
1 cup flax meal
1 cup ground sesame seeds
2 eggs
1/2 tsp cumin
1/2 tsp garlic powder
1 tsp sea salt
1 tsp dried oregano
Process:
1.Preheat oven to 350F
2. Steam Cauliflower until tender and cool
3. Mash Cauliflower in Food Processor then pour into some cheese cloth in a mesh strainer
4. Squeeze out as much liquid from the cauliflower as possible then place into a mixing bowel
5. Add all the rest of the ingredients and combine together the consistency will be like a paste
6. Line baking sheets with parchment paper then scoop out the mixture and spread into a round tortilla shape
7. Bake for 20-30 minutes
8. Serve and enjoy!
[Not a valid template]