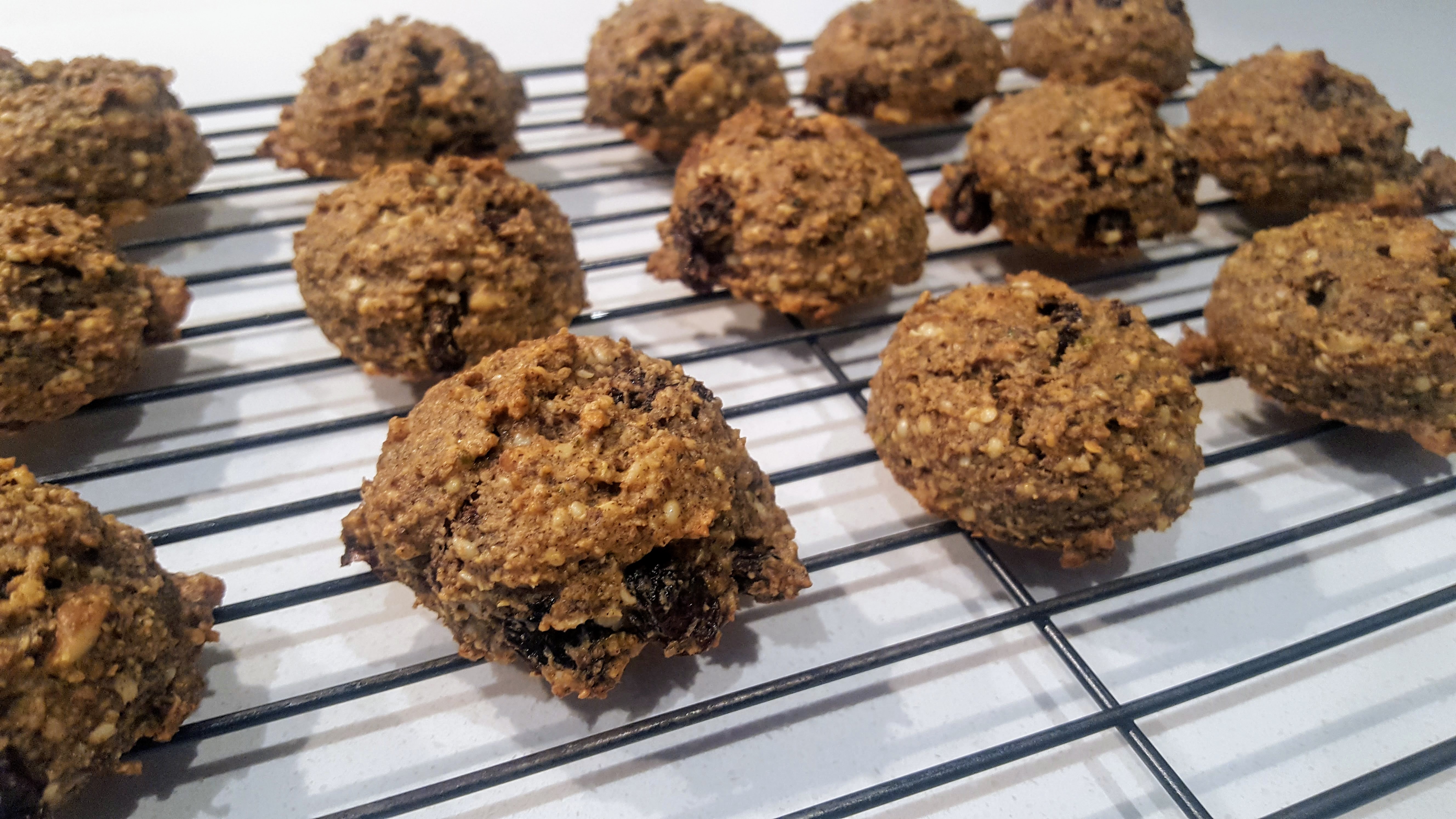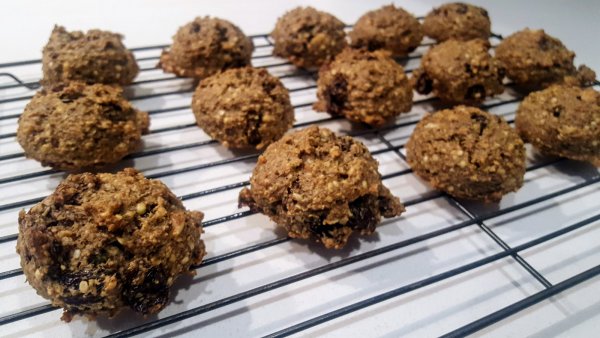 Banana Flax Bites
These bites are a cross between a cookie and banana bread. They are packed with nutrition low in sugar, gluten free and super easy to make. This recipe made 31 cookies using a small cookie scoop. If you don't like raisins then substitute dark chocolate chips.
Dry Ingredients
1 cup flax meal
1 cup almond meal
½ cup hemp seeds
1 cup crushed walnuts
1 cup raisins (soaked in water)
1 tsp baking soda
3 tsp cinnamon
½ tsp sea salt
Wet Ingredients
1 banana
2 eggs
¼ cup unsalted butter (melted)
¼ cup tahini
3 Tbsp pure maple syrup
1 Tbsp vanilla
Process
Preheat oven to bake 350F

Soak raisins in hot water for at least 30 mins

Mix all dry ingredients in a large mixing bowl except for the walnuts and raisins

In a blender mix all wet ingredients and blend until fully mixed

Combine the wet and dry ingredients then add the walnuts and raisins

Line 2 baking trays with parchment paper

Scoop the mixture with a small cookie scoop and evenly spread on each tray approximately 15 cookies per sheet

Bake 1 tray at a time for 25 minutes.

Allow the cookies to cool on a cooling rack and serve. These will hold up nicely in a container for up to 1 week or great to freeze.
[Not a valid template]