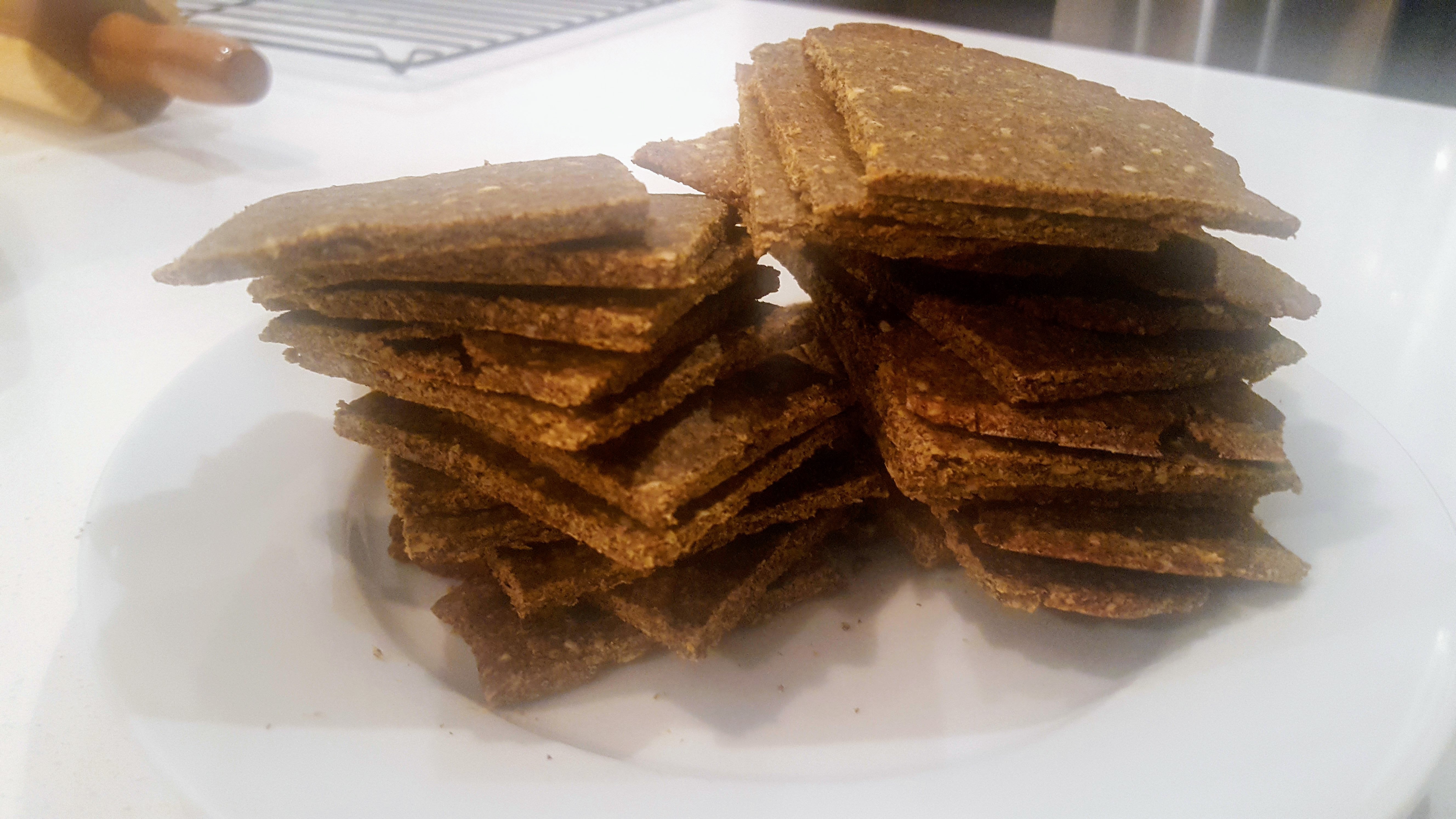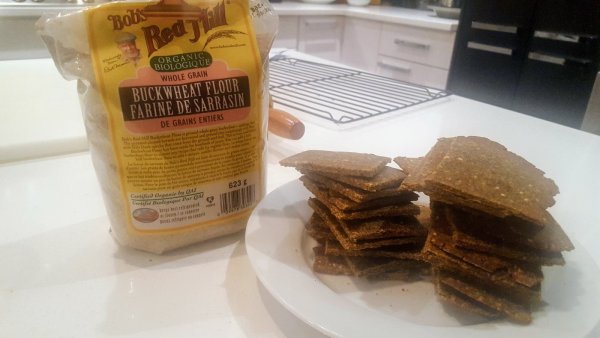 Making the Buckewheat Sweet Potato Crackers
These crackers are packed with nutrition, gluten free and taste delicious. Buckwheat is very low on the glycemic index and a very high source of magnesium. Each ingredient in this recipe layers on more nutrients. The nutritional yeast adds the benefit of B vitamins and the flax more fiber and omega 3.
Ingredients:
1 Cup cooked mashed sweet potato
1 Cup buckwheat flour
½ cup almond flour
½ cup flax meal
½ cup ground sesame seeds
2 Tbsp extra virgin olive oil
1 Tbsp dried herb mixture (rosemary, sage, parsley, oregano)
2 Tbsp nutritional yeast
1 tsp sea salt
Process:
1. Steam sweet potato until tender and mash in a bowl with olive oil, dried herbs, sea salt and nutritional yeast. Set aside to cool down.
2. Preheat oven to bake 350F
3. Mix the remainder of the ingredients in a large mixing bowl
4. Add the sweet potato mixture and knead into a ball of dough
5. Divide the dough into two equal balls and roll out each in between two sheets of parchment paper. Roll out until dough is even and the thickness you want the cracker.
6. Bake for 25 minutes
7. Allow to cool off for 5 minutes then cut into cracker size pieces
8. Serve and enjoy!
[Not a valid template]