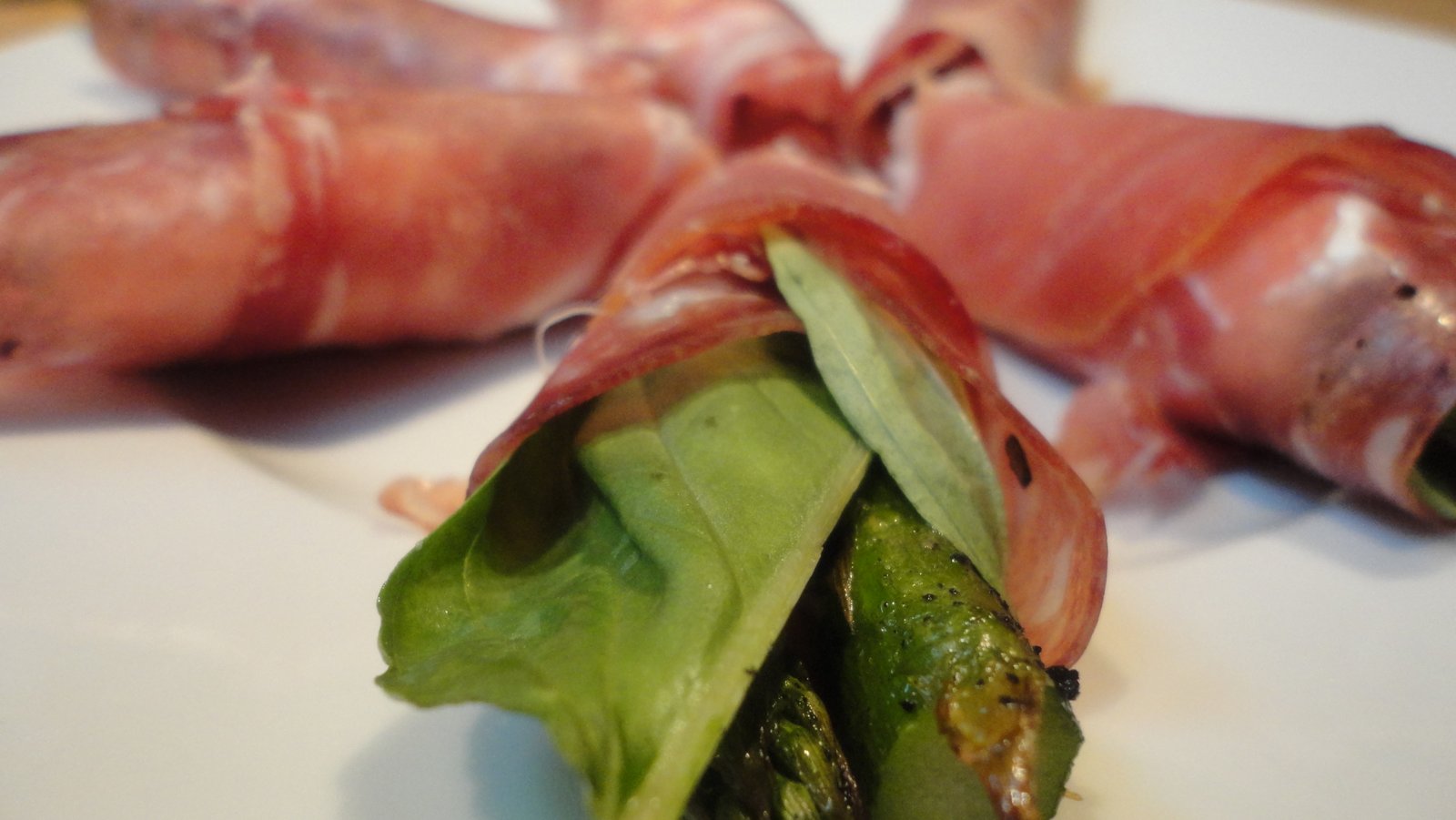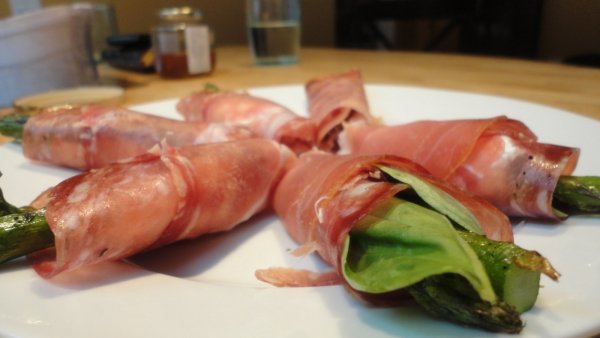 Making The Amazing Prosciutto Salami Wraps
These taste so amazing I have to call them Amazing! Serve these as an appetizer or pack for a snack on the go. The combination of the Sun Dried Tomato with the Grilled Asparagus and Goat Cheese is delicious! If you don't eat dairy then omit the cheese and they are equally delicious! You can also add a slice of Grilled Chicken Breast to make this wrap a more meaty experience. Swing by your local Italian Market and I am sure you will find all these ingredients.
Ingredients:
Sliced Prosciutto Di Parma
Sliced Sopressata Salami
Grilled Asparagus
Chevre Goat Cheese
Fresh Basil
Sun Dried Tomatoes in Olive Oil
Process:
1. Grill the asparagus and allow to cool
2. Place a slice of Prosciutto on cutting board and lay 1 slice of Salami on top in the middle of the Prosciutto
3. Spread a small amount of Goat Cheese on top of the Salami
4. Add Piece of Sun Dried Tomato and Basil Leaf
5. Cut Asparagus in Half and place on top of the Basil
6. Roll the Meat around the ingredients to create a wrap
7. If you have some Grilled Chicken include 1 slice to the wrap
8. Serve and enjoy!