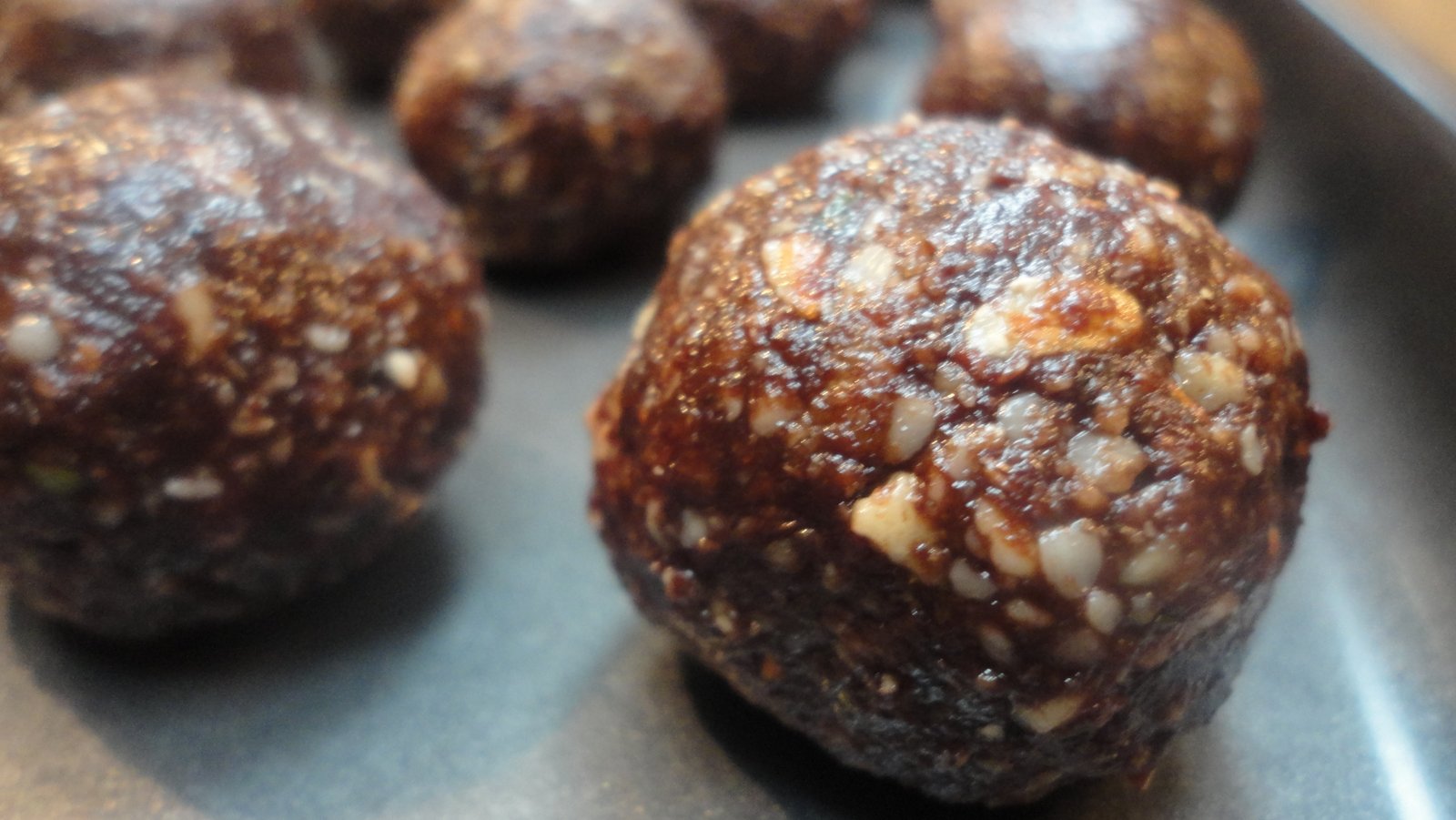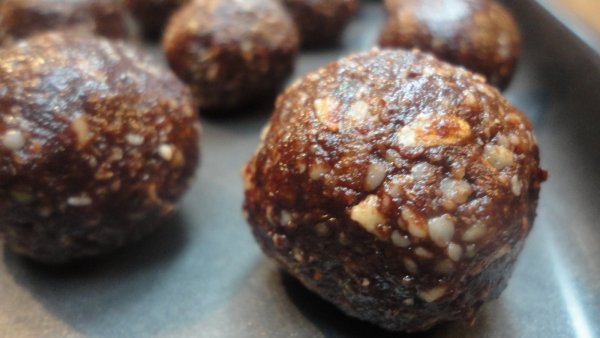 Making the Chocolate Spheres of Glory
Here is a easy to make delicious treat that is packed with nutrition and energy! Perfect for an after 'WOD" snack or if your having a super active day. No baking required!
Ingredients:
1 Cup Almonds
1 Cup Walnuts
1 Cup Hemp Seeds
1 Cup coconut Flakes
8 Medjool Dates
4 Oz Dark Chocolate
2 Tbsp Dark Cocoa (Dutch Cocoa)
2 Tbsp Coconut Manna
1 Tbsp Coconut Oil
2 Tbsp Maple Syrup (Grade 2)
2 Tbsp Vanilla
Process:
1.Place Almonds and Walnuts in Food Processor grind up for a few seconds till coarsely chopped
2. Remove pits from dates and add dates to the nut mixture, mix in processor for another few seconds until dates are chopped
3. Add Coconut Flakes and Hemp Seeds. Mix with processor again until all is combined. Add the mixture to a large mixing bowl
4. With a double boiler melt the dark chocolate then add the coconut oil, coconut manna, dark cocoa, vanilla, and maple syrup
5. Pour the Chocolate Mixture into the nut mixture and combine
6. Roll the mixture into small spheres and place onto a baking sheet
7. Cool in the Fridge for 1 hour then transfer to a storage container. Eat and Enjoy!