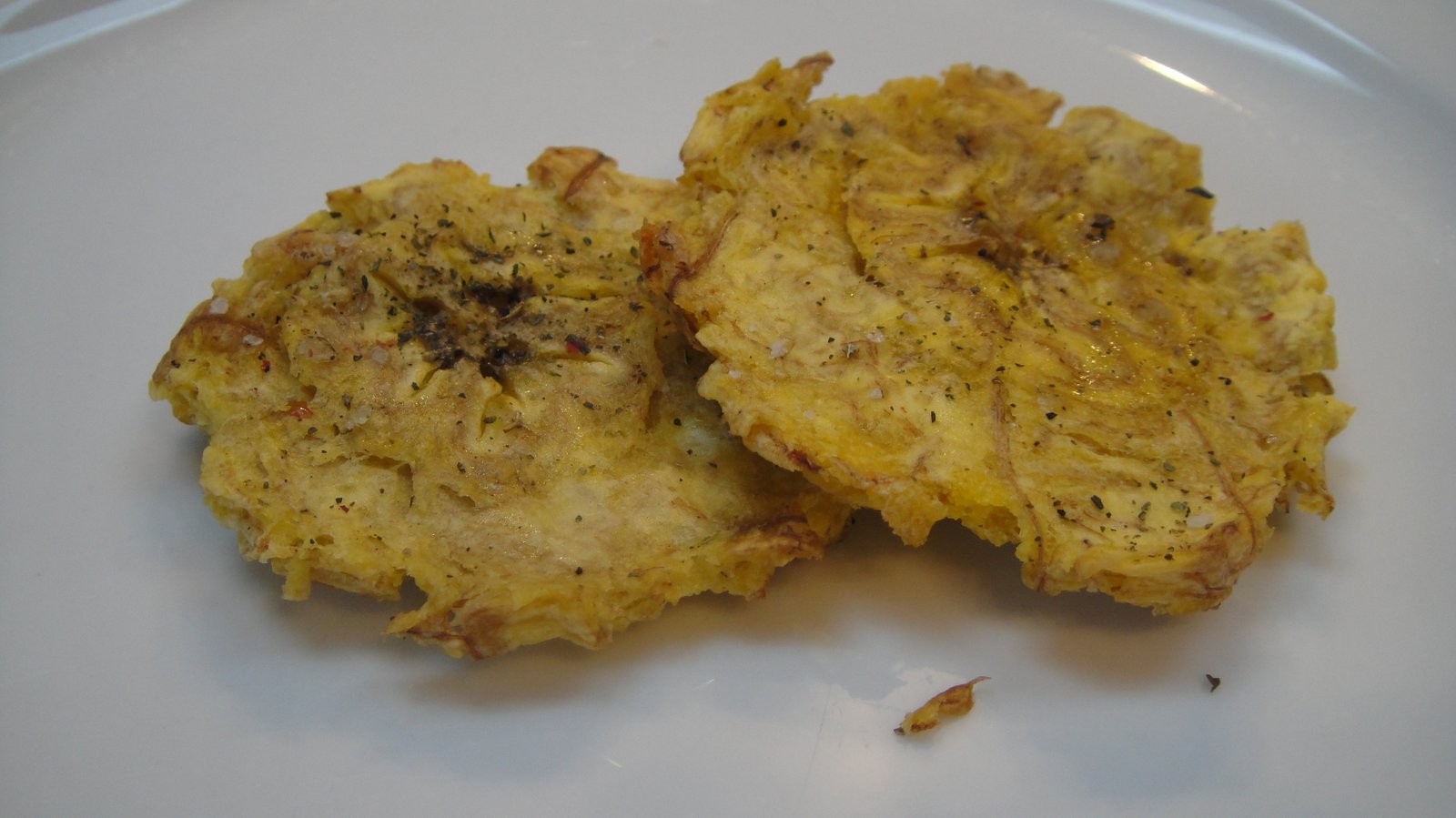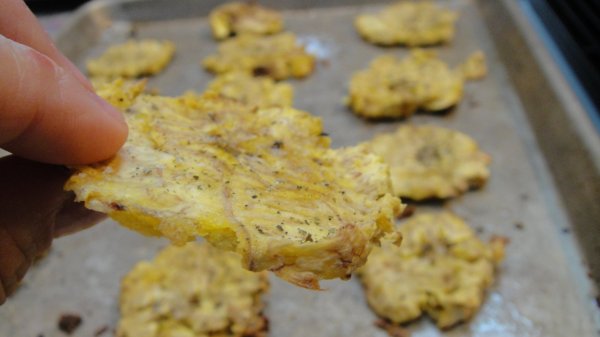 Making the Crispy Baked Smashed Plantains
The texture of these Plantains are addictive, crunchy on the outside with a soft tender inside you will love eating these! I love dipping these into an over easy egg and it reminds me of the days I used to eat toast in the mornings. Serve them on there own or with your favorite Spiced Mayo, you can spice these up with your favorite flavors and serve them at any occasion.
Ingredients:
2 Green Plantains
Olive Oil
Duck Fat or Bacon Fat
Sea Salt
Black Pepper
Dried Oregano
Process:
1.Pre-heat Oven to 400F
2. Place pot of water on stove top or you can steam the plantains
3. Peal the Plantains and cut them into 1 inch pieces
4. Boil or steam the plantains for 15 minutes.
5. Grease a baking sheet with duck fat or Bacon Fat
6. Evenly spread the Plantains on the baking sheet and use a mason jar to smash the plantains
7. Drizzle with olive oil and season
8. Bake in the oven at 400F for 15-20 minutes or until golden in color
9. Serve and eat!