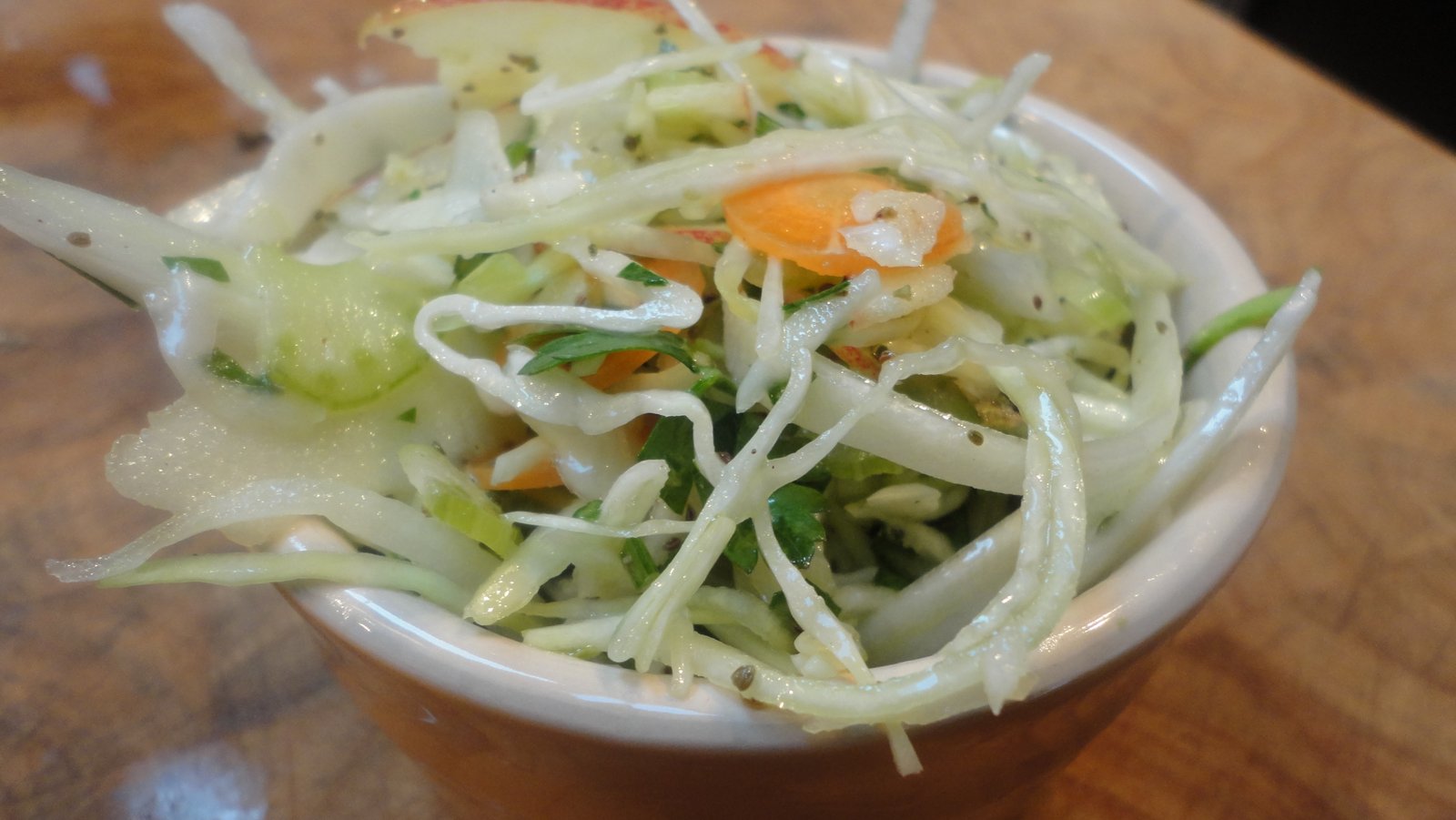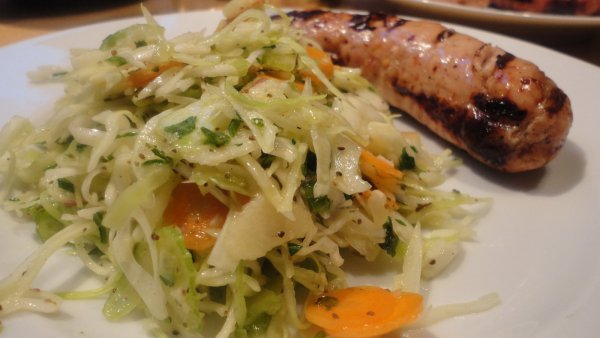 Making the Green Cabbage and Apple Coleslaw
Coleslaw is the perfect thing to make and store in the fridge for easy access meals I like making a big batch so that I have lots of leftover to eat as lunch and snacks. This is a recipe for a very large portion but don't worry its so delicious that it wont last very long 😉 Use a Mandoline for cutting up all the ingredients for a consistent texture and it will help speed up the prep work.
Ingredients:
3/4 Green Cabbage
2 Gala Apples
3 Celery Stalks
4 Small Carrots
3/4 Cup Chopped Green Onions
1/2 Cup Chopped Fresh Italian Parsley
1 Lime
Seasonings:
1/4 Cup Aged White Vinegar
1/4 Cup Apple Cider Vinegar
1/2 Cup Extra Virgin Olive Oil
1 Tbsp Maple Syrup
1.5 Tbsp Celery Seeds
1 Tbsp Dried Oregano
2 Tsp Fresh Cracked Pepper
2 Tsp Sea Salt
Process:
1. Clean ad chop all vegetables and place into a extra large mixing bowl
2. Add all the Seasonings
3. Mix Coleslaw together with hands to ensure even distribution of all the ingredients
4. Serve and enjoy!