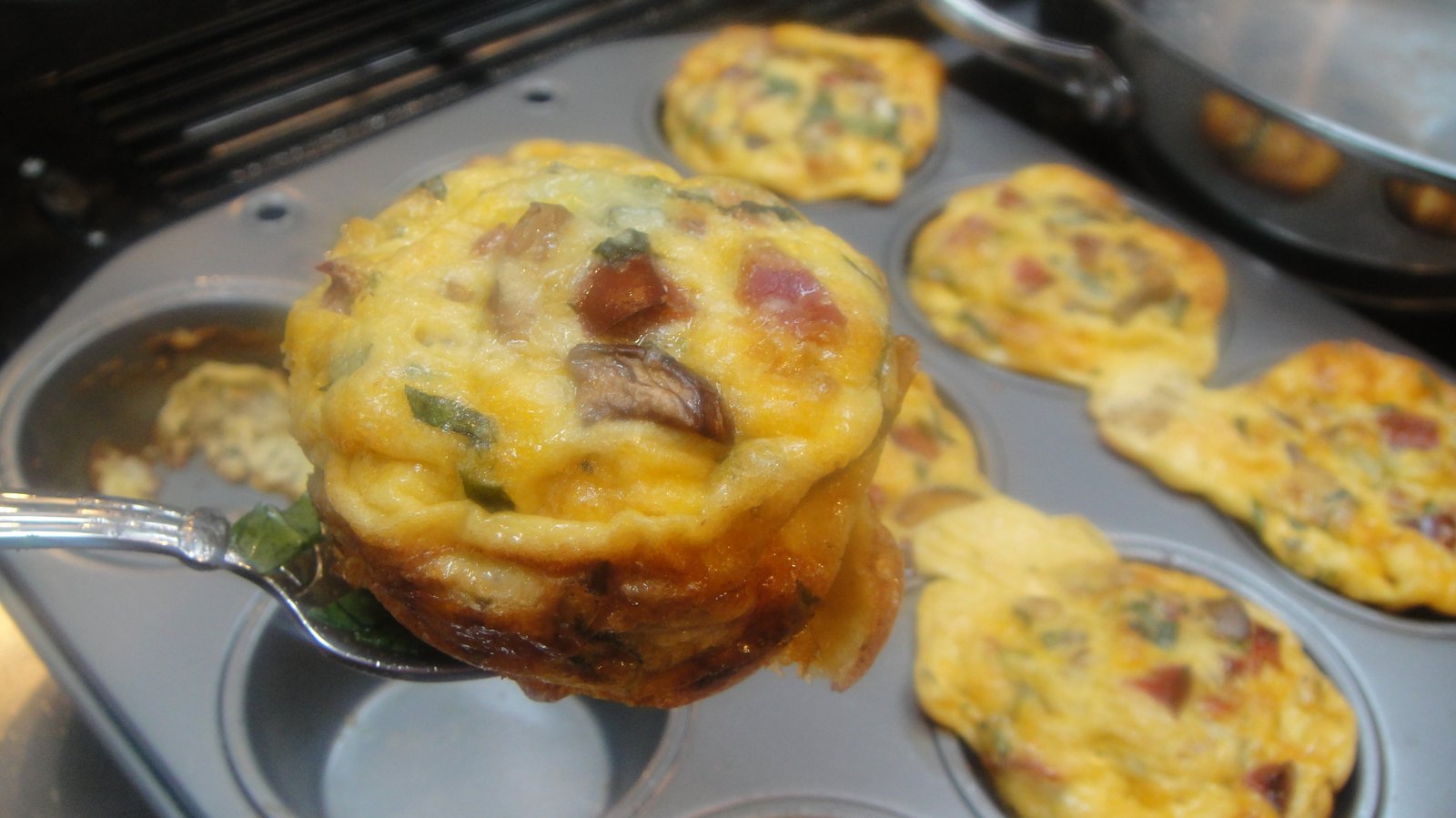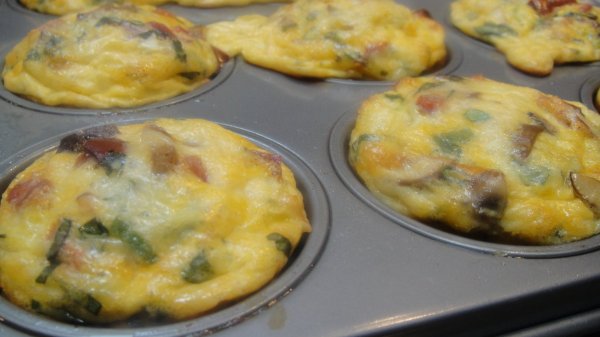 Making the Mini Bacon Mushroom Quiche
This is the perfect recipe for those who are on the go. You can make this recipe once a week and have breakfast and snacks for several days. The Cave Aged Gruyere Cheese is made from the raw milk of grass fed cows and adds a delicious flavor or if you don't eat cheese you can use a 1/2 cup of Full Fat Coconut Milk. Made in a muffin pan makes this super easy to take on the road for lunch at work or for a quick snack.
Ingredients:
8 Pastured Eggs
1/2 Bell Pepper
8 Medium Mushrooms
3 Sliced Thick Cut Pastured Bacon
2 Green Onions
Handful Fresh Basil
1 Cup Fresh Grated Cave Aged Gruyere Cheese
1 White Sweet Potato
Coconut Oil
Sea Salt
Black Pepper
Process:
1.Pre-heat oven to 400F
2. Peel Sweet Potato and slice on smallest setting of mandolin
3. Grease a baking sheet with coconut oil and line with Sweet Potato Slices
4. Bake in the oven for 10 minutes. Just until soft and not crispy.
5. Dice up Bacon ad Saute in a frying pan
6. Dice up Mushrooms, Peppers and Green Onions
7. Once Bacon is starting to brown add the Mushrooms Bacon and Green Onions. Add a tsp of Coconut Oil.
8. Saute Bacon and vegetables until tender then place into a large mixing bowl to cool.
9. Chop up Fresh Basil and Add to the Bacon Mixture. Season with some Salt and Fresh Cracked Pepper.
10. whisk Eggs in a separate bowl and add to the Bacon mixture.
11. Grate up the Cheese or add the Coconut Milk and combine with the Bacon Egg mixture.
12. grease a Muffin Pan with Coconut Oil then line with the partially cooked Sweet Potato slices.
13. Pour a 1/3 Cup of Egg mixture into each Muffin Cup. It should make approximately 12 Muffins.
14. Bake for 10-15 minutes at 375F
15. Serve and enjoy!