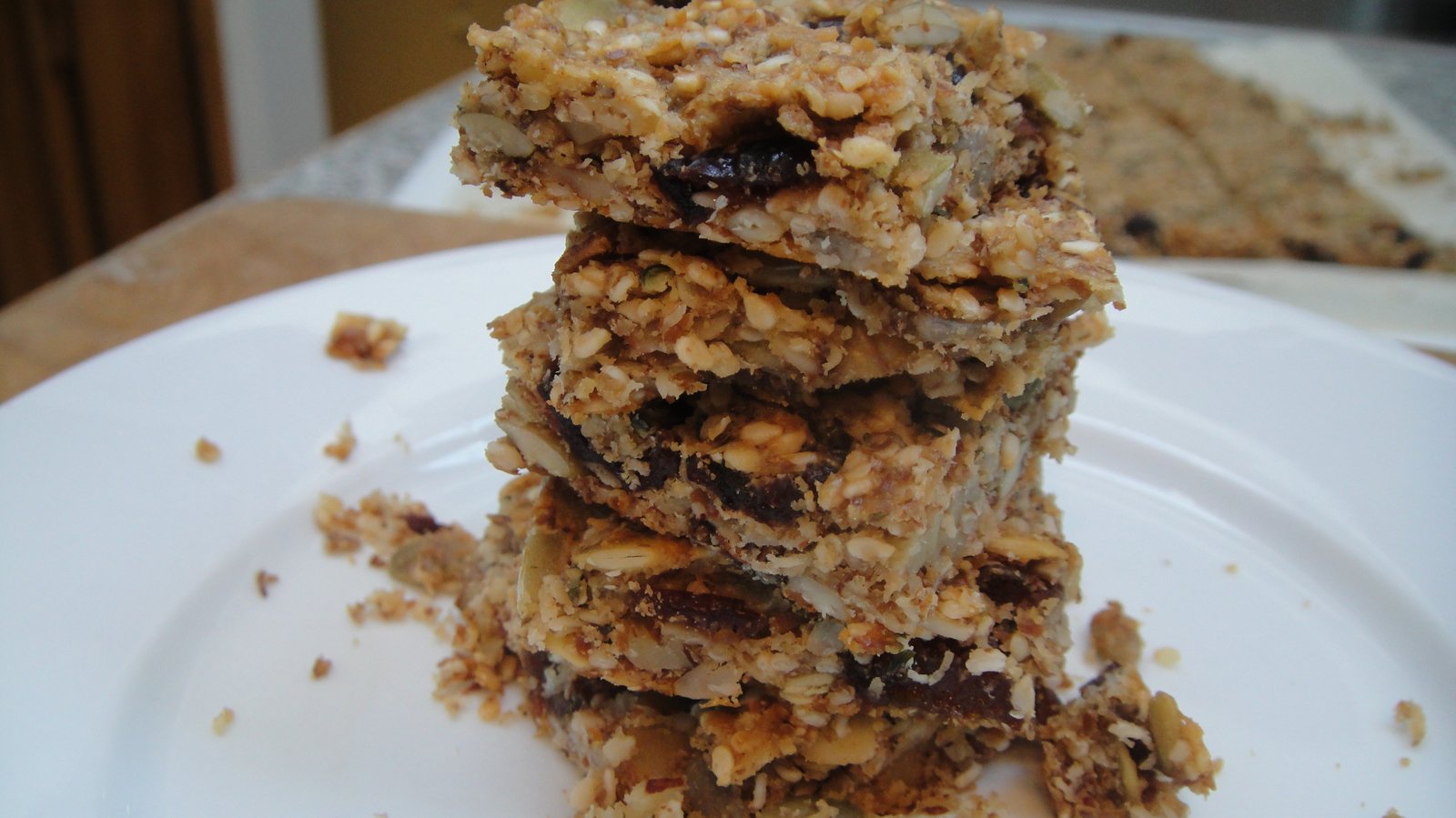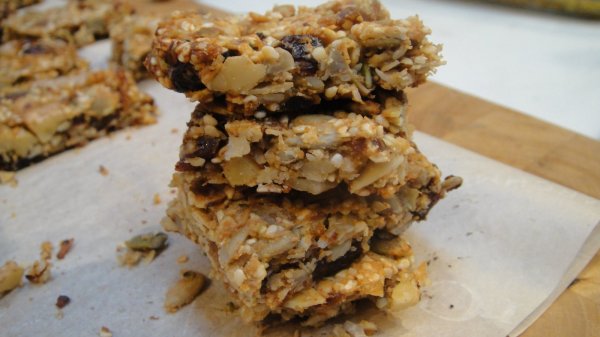 Making the Paleo Lemon Cranberry Granola Bar
Here is a delicious healthy snack you can have anytime of the day! The lemon and cranberry really shine in this recipe. If you have a few pieces that fall apart you can eat it as a cereal served with almond milk.Yummy!
Ingredients:
1/2 Cup Milled Flax Seed
1/2 Cup Shredded Coconut
1/2 Cup Sesame Seeds
1/2 Cup Hemp Seeds
1/2 Cup Sunflower Seeds
1/2 Cup Slivered Almonds
1 Cup Chopped Walnuts
1/2 Cup Dried Cranberries
1/2 Cup Chopped Turkish Apricots
1 Lemon
2 Tbsp Honey
2 Tbsp Maple Syrup
1 Tbsp Vanilla
1 Tbsp Coconut Oil
1/2 Cup Cashew Butter
1 tsp Sea Salt
Process:
1.Preheat Oven to 325F
2. In large mixing bowl combine all ingredients in the list up to the Lemon
3. Set up a double boiler
4. Juice the whole lemon and put into a small mixing bowl
5. Add honey, maple syrup, vanilla. coconut oil, cashew butter and sea salt
6. Warm the ingredients over a double boiler until evenly combined
7. Pour mixture over all the nuts and seeds and combine evenly
8. Spread mixture over a baking sheet that is lined with parchment paper
9. Bake in the oven at 325F for 20 minutes or until golden brown
10. Remove from oven and allow to cool before cutting into squares
11. Serve and enjoy! Store in an air tight container in the refrigerator.