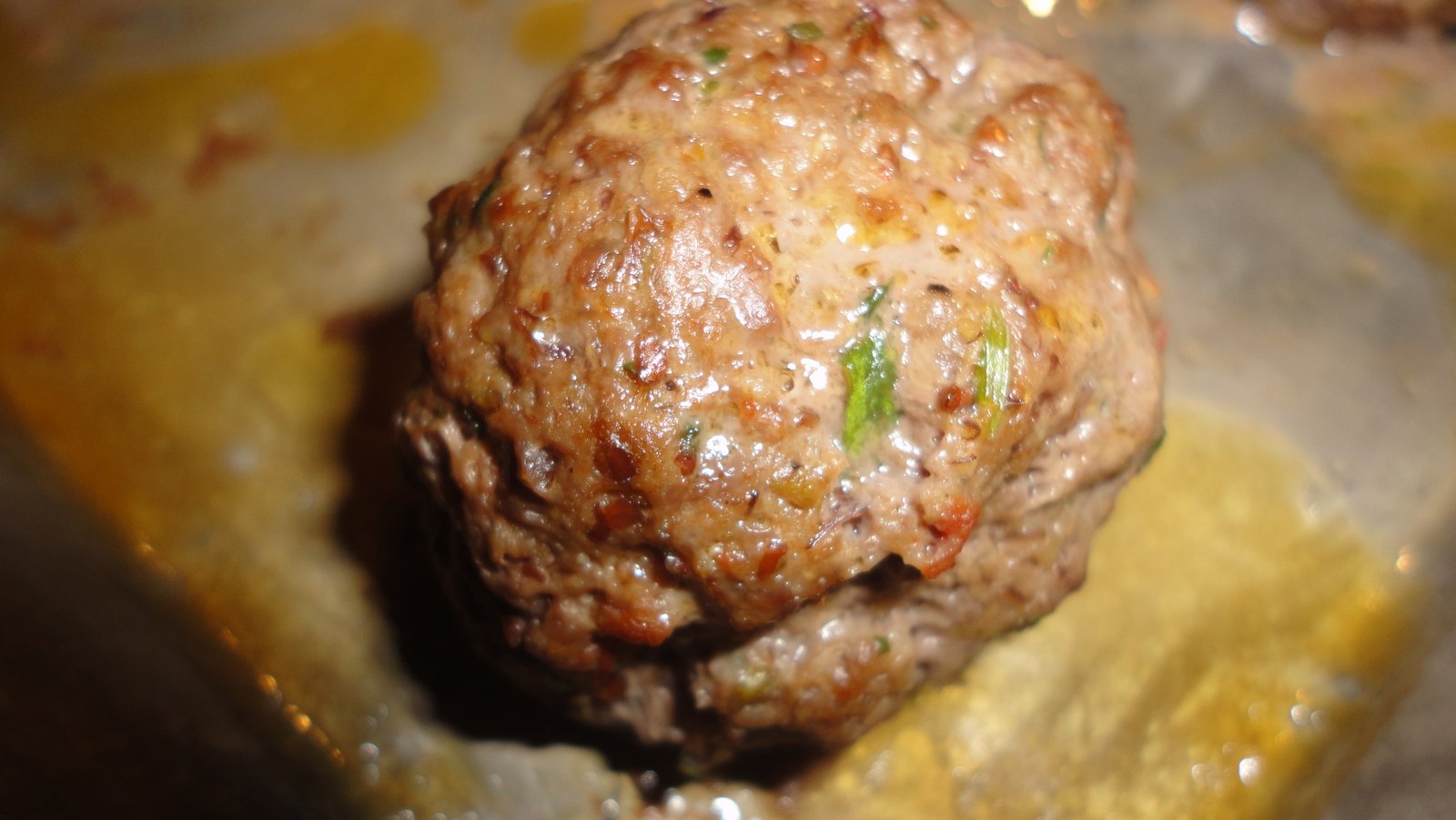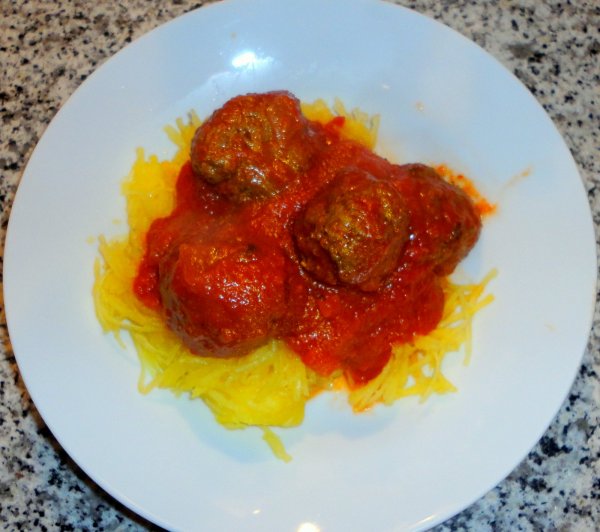 Making The Meatballs
This recipe is great to make for large dinner parties. You can get the meatballs simmering on the stove and let them marinate until the guests arrive and when they do the aroma in the kitchen will cause immediate salivation! Spaghetti Squash or Zucchini Spaghetti goes great with these meatballs. Or, serve Roasted Vegetables on the side. Either way these meatballs are delicious and no matter how much you make chances are there will be nothing left over!
Ingredients for meatballs:
2.5 Pounds of extra lean grass fed ground beef
Note: In food processor combine the following ingredients:
1/2 yellow onion
1 red onion
2 cloves garlic
10 Large Fresh Basil leaves
Hand full Fresh Italian Parsley
2 Tbsp Sun-dried Tomato (in olive oil)
1 tbsp dark maple syrup (grade 3)
1 tbsp olive oil
2 tbsp apple cider vinegar
1/2 cup whole ground flax seed meal
1 egg
3 tsp oregano
1.5 tsp smoked paprika
1 tsp cumin
1 tbsp sea salt
2 tbsp fresh cracked pepper
Process for Meatballs:
1. Position oven racks equally apart and preheat oven to 450F.You will have enough meatballs to fill 2 baking sheets
2. Combine ingredients in Food Processor until it finely chopped
3. Add the mixture to the ground beef
4. Hand mix till mixture is fully combined
5. Roll meatballs by hand into approximately 1.5 oz meatballs
6. Place on baking sheet approximately 1/2 inch apart
7. Bake in oven for 20 minutes on both racks and rotate the baking sheets at 10 minutes
8. Remove meatballs from oven and set aside
Sauce ingredients:
4 tbsp olive oil
1.5 diced yellow onion
2 garlic cloves
3 large 28oz cans of organic peeled tomatoes (I recommend Italian San Marzano Tomatoes)
Fresh Basil
1 small can 5.5 oz can Tomato Paste
Seasonings for Sauce:
2 tsp oregano
1 tsp smoked paprika
1 tsp Cumin
Black pepper
Sea salt
1 Tbsp Maple Syrup
Process:
1. Sauté diced onions and garlic on medium heat
2. Add seasoning when onions are sautéing and allow to cook for 1 minute
3. Blend 1 can of tomatoes at a time and add to sautéed onions
4. Continue till all 3 cans are added
5. Add fresh basil and more salt and pepper to taste
6. Add tomato paste
7. Allow sauce to simmer for 15 minutes
8. Add meatballs to sauce
9. Allow to simmer with meatballs for 45 minutes
Note: The longer you allow the meatballs to simmer in the sauce to more flavorful it will become.