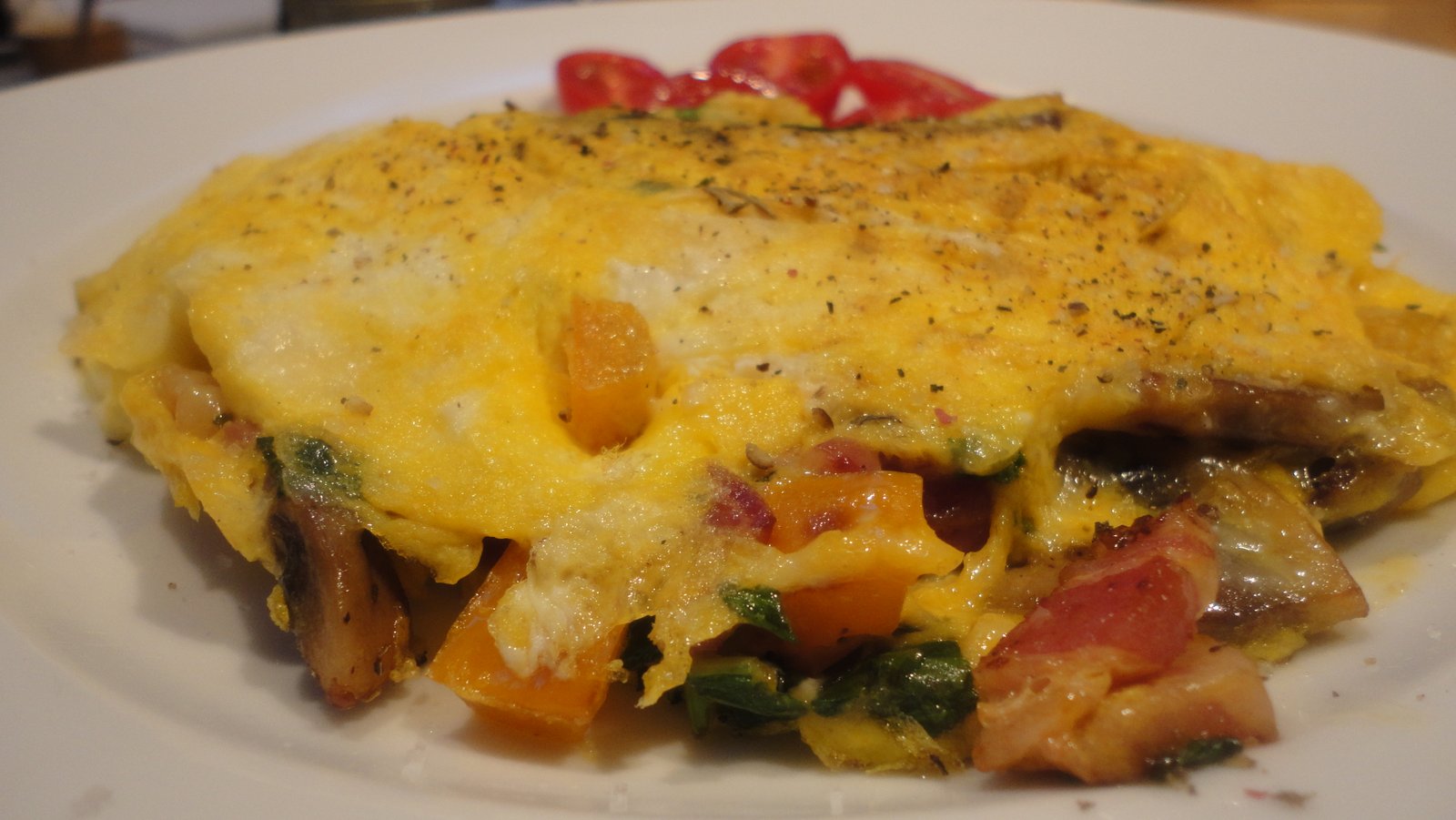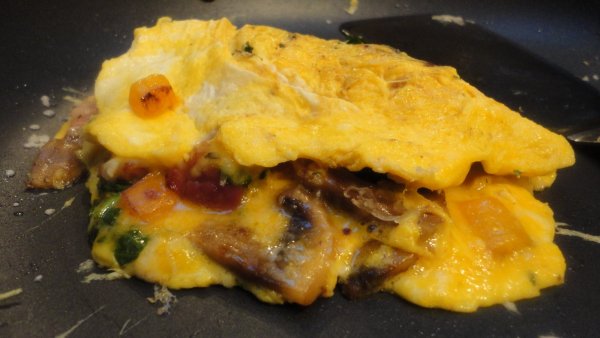 Making The Bacon Mushroom Omelette
Eat this Omelette for Breakfast lunch or Dinner! There is cheese added to this recipe however it tastes delicious without the cheese if you are not allowing dairy in your diet.
Ingredients:
2 Eggs
1 Slice Thick Cut Bacon
2 Mushrooms
1 Tbsp diced Sweet Pepper
2 Fresh Basil Leaves
2 Tbsp Raw Manchego Cheese finely shredded
Process:
1. Dice all ingredients
2. Crack eggs in a bowl and beat with fork
3. Saute Bacon with the Peppers and Mushrooms in ghee or coconut oil
4. When bacon is cooked add fresh Basil
5. Now remove pan from heat and add the beaten eggs (turn the heat down)
6. Use a spatula to shape the Omelette allow the eggs to set and add cheese
7. Put pan back onto the heat source (medium heat)
8. Fold the Omelette in half and remove once cheese is melted
7. Serve with Fresh Cracked Pepper and Sea Salt sprinkled on top
Note: It is important to keep heat low to medium to allow the eggs to set properly without burning.