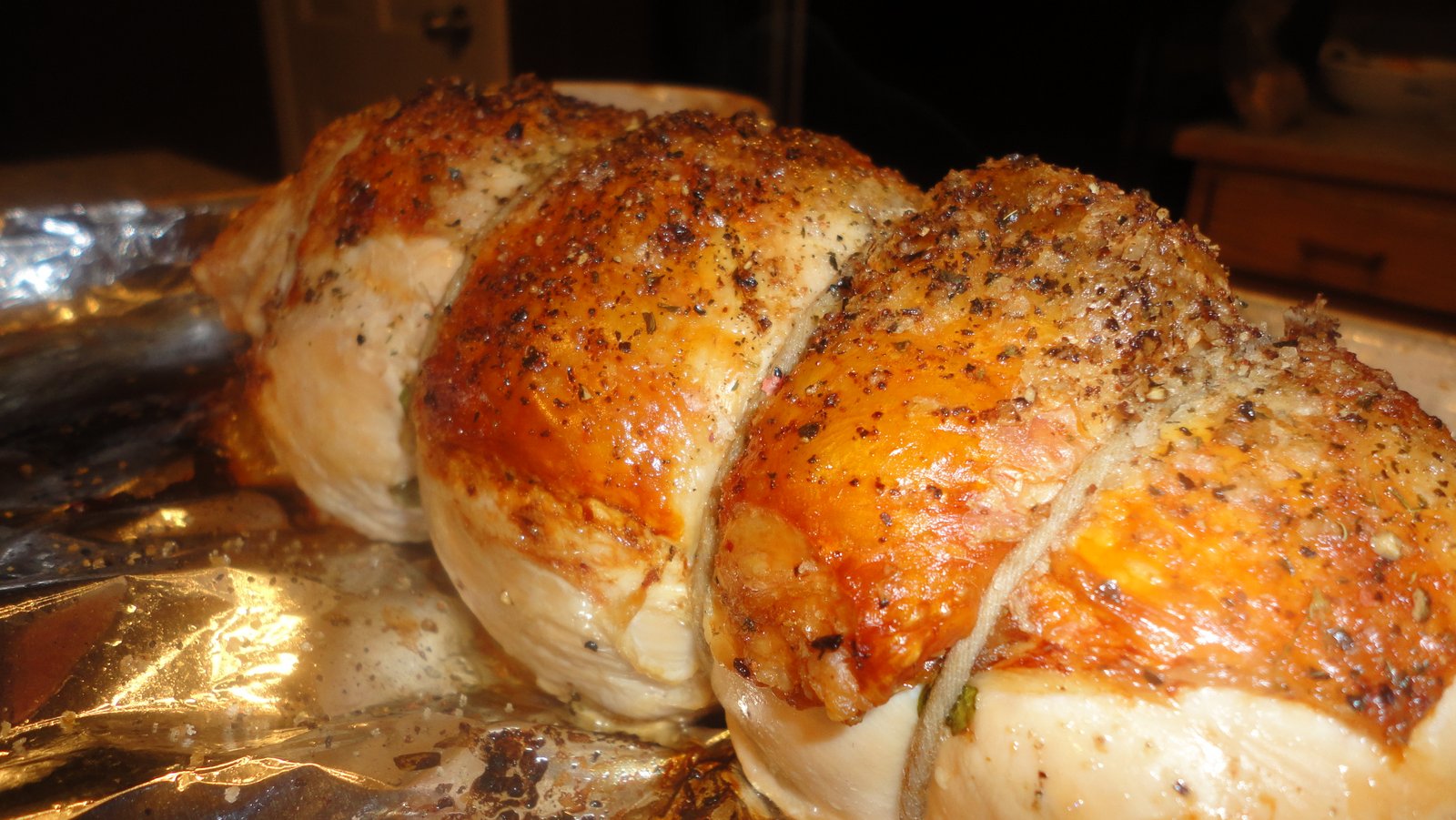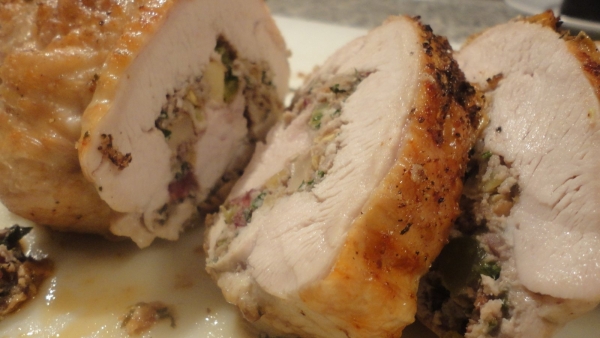 Making the Stuffed Turkey Breast
If you have never made a Stuffed a Turkey Breast before then now is the time! Stuffed with Pork, Apples, Cranberries and Walnuts this recipe is festive and delicious! This festive recipe is quick and tasty and surprisingly easy to make. It is the perfect option when you want to have a holiday type meal without spending hours in the kitchen. Make this for Thanksgiving, Christmas or really anytime of year. You can change up the stuffing and make it a new dish or even use Chicken.
Ingredients:
2lb Turkey Breast (Skin On)
For the Stuffing
1/2lb Ground Pork
1/2 Cup Diced Yellow Onion
1/2 Cup Diced Celery
3/4 Cup Diced Portobello Mushroom
1 Cup Diced Apple
1/3 Cup Dried Cranberries
1/3 Cup Chopped Walnuts
1 Egg
5 Fresh Sage Leaves
1/4 Cup Fresh Chopped Italian Parsley
Duck Fat or Bacon Fat
Seasonings:
Sea Salt
Fresh Cracked Pepper
Garlic Powder
Dried Oregano
1 Tbsp Olive Oil
1 Tbsp Apple Cider Vinegar
1 Tbsp Maple Syrup
Process:
1. Preheat Oven to 450F
2. Saute Onions, Celery, Portobello Mushroom and Sage with some Duck Fat. Add some Sea Salt and Black pepper. Cook until tender but not completely cooked.
3. Transfer the Onion mixture to a medium bowl and allow to cool.
4. In a Large mixing bowl combine the ground pork, apple, cranberries, walnuts, fresh parsley and seasonings.
5. Add the sauteed onions and 1 egg.
6. Combine all the ingredients by hand and set aside.
7. On a clean cutting board butterfly the turkey breast and then pound down the meat until the breast is flattened and an even thickness.
8. Spread the stuffing mixture on top of the breast
9. Roll the breast and secure it with 4 pieces of butchers twine
10. Rub Duck Fat all over the outside of the turkey roll then season it with sea salt, black pepper, garlic powder and dried oregano.
11. Place the stuffed turkey breast on a baking sheet lined with foil
12. Bake in the oven on the bottom rack for 20 minutes at 450F
13. Turn the oven down to 350F and bake for an additional 35 minutes or until a meat thermometer reads 160F-165F
14. When ready allow to rest for 10 minutes before carving and serving with your favorite side.