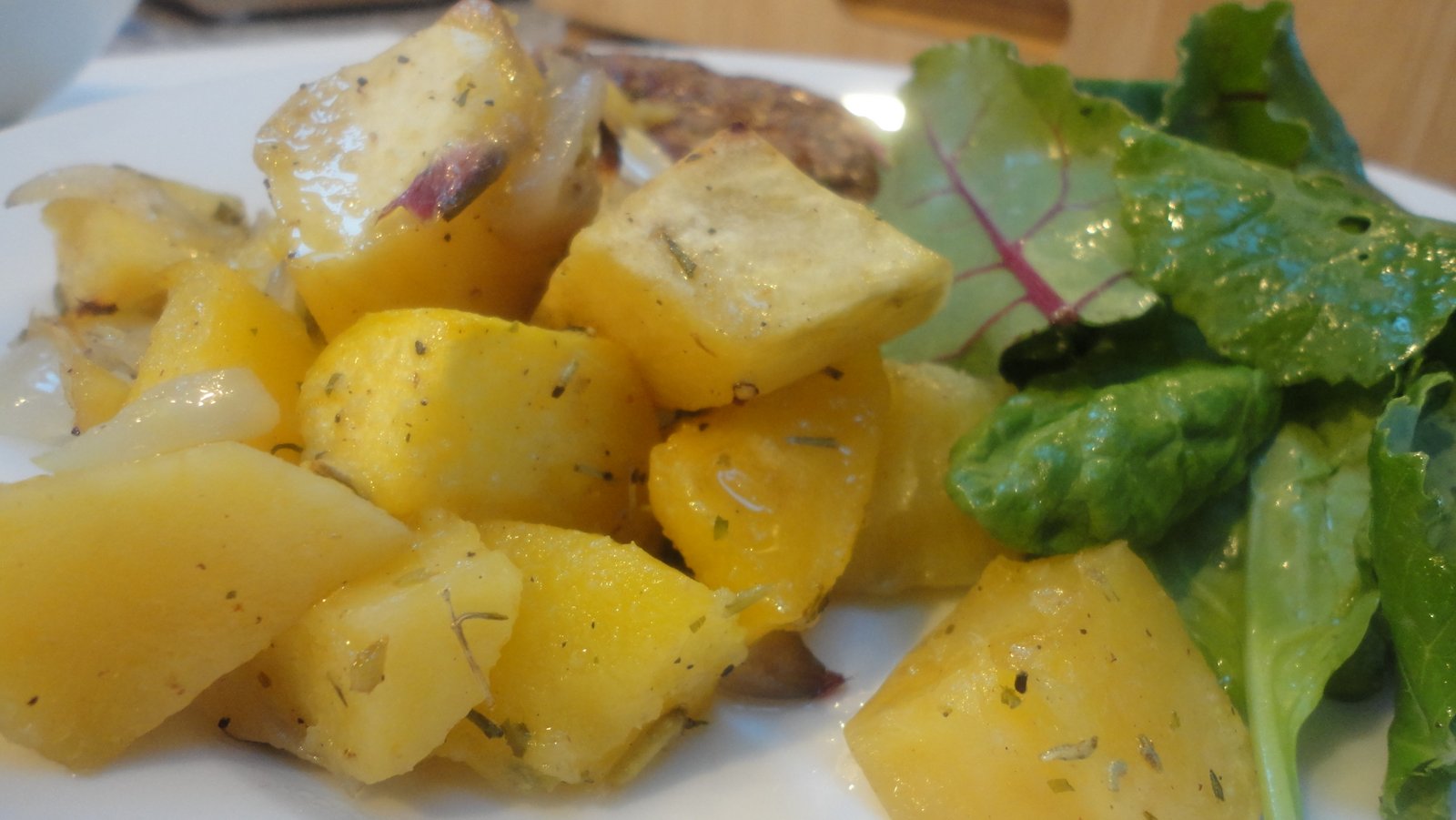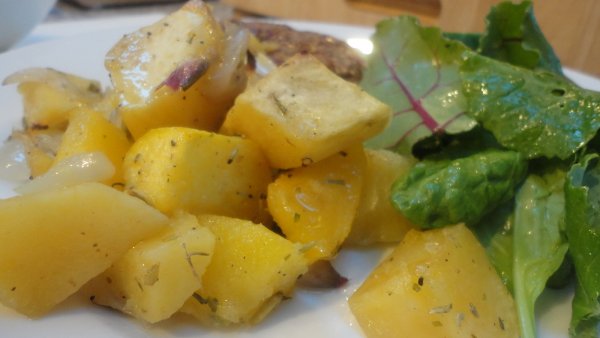 Making The Rosemary Roasted Acorn Squash And Sweet Potatoes
Roasted to perfection with Duck Fat this Side Dish is sure to become one of your favorites! A great compliment to any Grilled Meat or with Roasted Chicken. Be sure to cook extra so you have leftovers to eat for Breakfast or Lunch the next day 😉
Ingredients:
1 Acorn Squash
2 White Sweet Potatoes
1 Yellow Onion
2 Shallots
3 Sprigs of Fresh Rosemary (about 6 Inches long)
2 Tbsp Duck Fat (Coconut Oil is good too)
1 Tbsp Olive Oil (to drizzle on top after cooked)
Seasonings:
1 tsp Dried Rosemary
1 tsp Dried Oregano
Fresh Cracked Black Pepper
Sea Salt
Process:
1. Preheat Oven to 450F
2. Clean and Chop Acorn Squash and Sweet Potato similar in size
3. Clean and Chop Onions and Shallots
4. Place all vegetables into a Roasting Pan
3. Chop up Rosemary and add to the Roasting Pan
4. Add all Seasonings and Duck Fat
5. Mix the vegetables so that the Seasonings and Duck Fat are evenly distributed
6. Roast in the Oven for 30-45 min
7. Serve and enjoy!