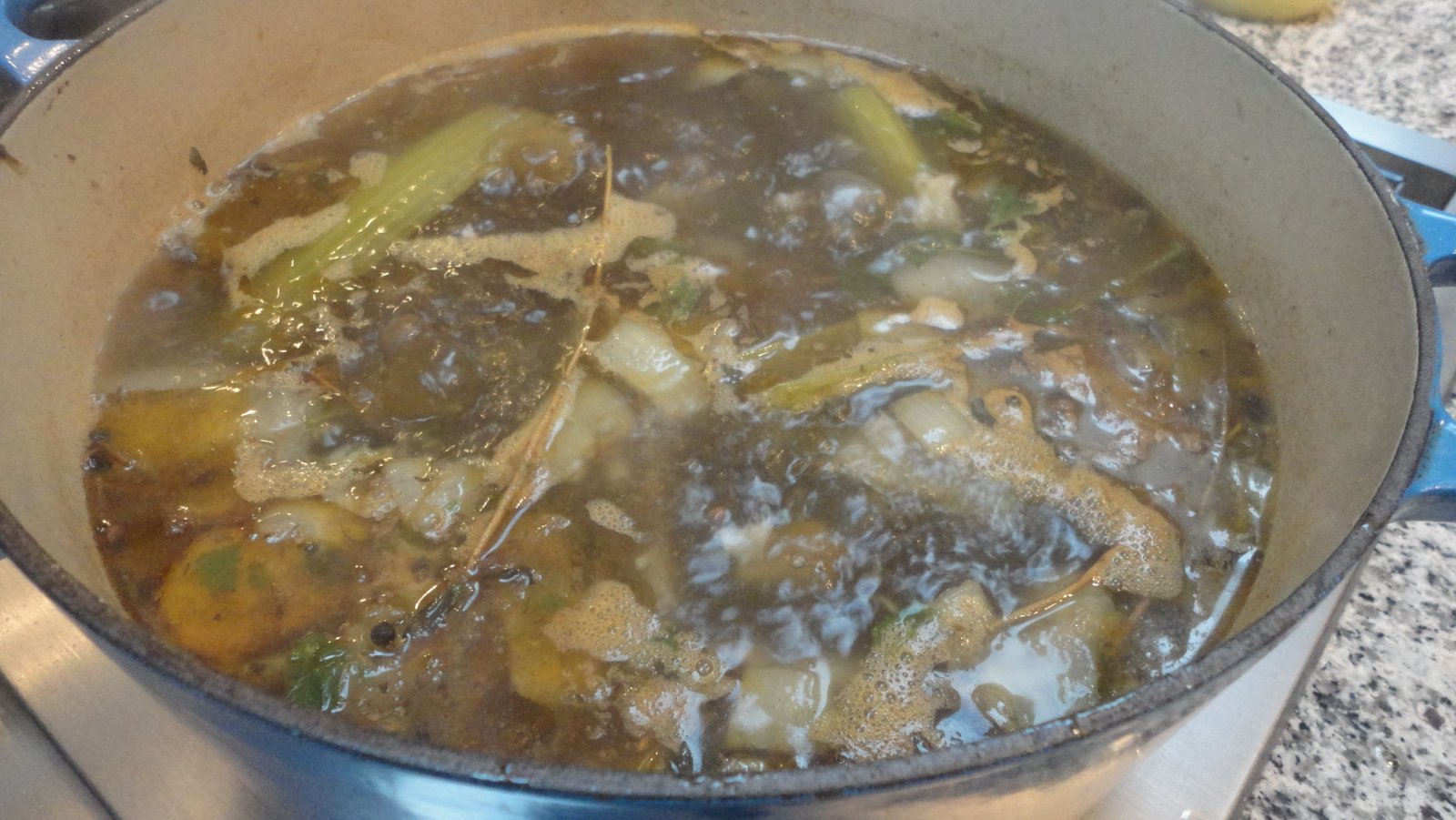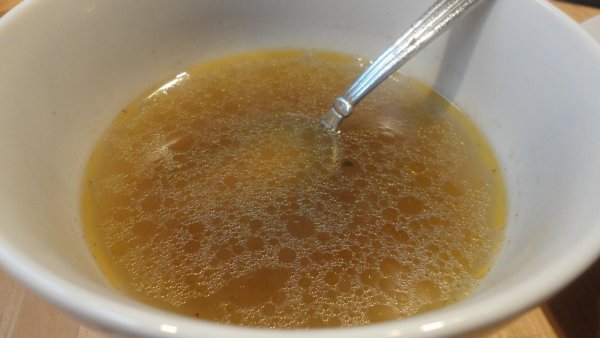 Making The Roasted Bone Marrow Soup Broth
The Roasted Bones and vegetables add a great flavor to this Broth. Find Grass Fed Bones for the best nutrition possible.Consider this soup broth magically healing 😉 The Bone Marrow from the Bones has incredible healing properties and so does the Garlic and Ginger. If your feeling sick or want to prevent yourself from being sick this is the perfect food for you. You can add your favorite seasonings and vegetables to make this recipe your own.
Ingredients for Roasting Bones:
6-8 Grass Fed Beef Marrow Bones
1 Yellow Onions
2 Carrots
2 Stalks Celery
1 Whole Garlic
4 Slices Ginger
Sea Salt
Black Pepper
Dried Oregano
Butter Ghee
Ingredients for Stock Pot:
2 Celery Stalks
2 Celery Stalks
2-4 Slices Ginger
Fresh Basil
Fresh Italian Parsley
Fresh Thyme
Dried Oregano and Stems
Sea Salt
Black Pepper
Process:
1. Pre-heat oven to 450F
2. Chop Onion and place in roasting pan
3. Clean Garlic and place whole cloves into pan
3. Place Bones in pan
4. Add Ginger and Melted Butter Ghee
5. Season the Pan with Salt, Pepper and Oregano
6. Roast in Oven for 30 Minutes
7. While the bones are roasting fill stock pot with water and place on stove top on High temperature
8. Add all ingredients listed above under Stock Pot
9. Once water come to a boil turn heat down and allow to simmer
10. Once Bones are roasted eat the marrow of one bone 🙂
11. Now put all bones and everything in pan into the Stock Pot
12. Allow the Stock to simmer for 1 – 1.5 hours
13. Season with Sea Salt and Black Pepper and any other favorite seasonings
Final Steps:
1. In large Pot Saute onions until caramelized and cooked through
2. Chop Celery and Carrots into small bit size pieces and add to the cooked onions
3. Once the Onions, Celery and Carrots are roasted about 10 minutes Strain the Bone broth into the Pot
4. Allow the soup to continue to cook until vegetables are tender
5. Serve with some fresh herbs or straight up or use it as the base for your favorite soup.